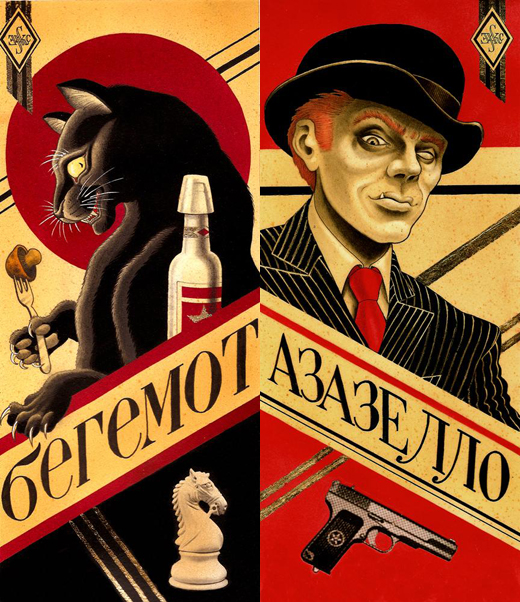 Short Version: With a host of unforgettable characters (including Behemoth, a hard-drinking devilish black cat), this book is raucous, disconcerting, hysterical, genuinely moving, and creepy – sometimes all at once.  It reminds me of the wave of noirish, urban fantasy coming out lately, a gritty and dark wild ride but also exploring some intense and beautiful topics.
I first read this book in my Russian Lit class back at New College (thank you Dr. Schatz) and it blew my mind then.  I've read it a few times since and I have a new revelation every time. Set in 1930ish Moscow (with interludes in Jerusalem),  Master and Margarita is really about the sensual world of magic, the search for truth, and intellectual courage.
Sadly I lent my copy to someone years ago (was that you? then send it back you book stealer!) but I'm looking forward to reading it again eventually.